The New Kind of Financial Planner
Entirely focused on YOU
Flowerstone Financial was founded to challenge the status quo of the advice industry. When the group goes right, we go left. When they get bogged down in hitting quarterly numbers, we're laser-focused on providing a quality planning experience.
We're an independent firm, which means we aren't part of a mega-corporation whose sole purpose is to increase shareholder value. As business owners, we're free to create a financial planning service that gives clients an unparalleled experience. Our philosophy is simple – take care of the client, and our business will be successful.
Creating financial plans is integral for our success and our clients' success. That's why our seamless financial planning process is designed with you in mind. We seek to minimize the frustration that often comes with finance and focus on getting you to your finish line.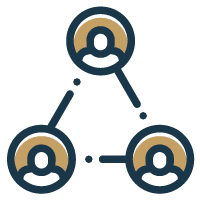 Relationship First
In every decision we make, the relationships with our clients always come first.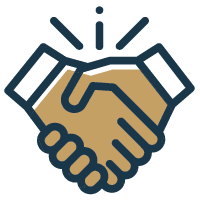 Unwavering Trust
Trust is what makes our process work.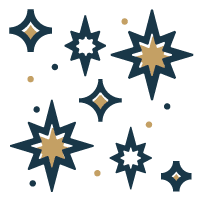 Sparkling Clarity
Clients will always know where they stand.
Our Purpose
We reduce the worry associated with money and allow our clients' finances to bloom while acting as their rock, their planner, their coach, and their largest advocate for success.
We choose to partner with Cambridge Investment Research, Inc., an independent financial solutions firm, to help fulfill our purpose. Cambridge provides the support we need to offer a wide variety of investment products and planning services to our clients, and also handles various regulatory and reporting responsibilities.
Cambridge's purpose is to make a difference in the lives of their advisors, their advisors' clients, and their associates and are supported by their core values of integrity, commitment, flexibility, and kindness.
In addition, we partner with world-renowned investment management companies for asset allocation and managed portfolio services. By outsourcing money management to third-parties, we can spend more time focusing on planning for your goals.
Advisory services through Cambridge Investment Research Advisors, Inc., a Registered Investment Advisor. Cambridge and Flowerstone Financial are not affiliated.